Formula Truck Officially Released
After a short period where gamers that pre-ordered their Formula Truck copy were able to play it, Reiza Studios have now kicked off the global release of their PC Truck Simulator.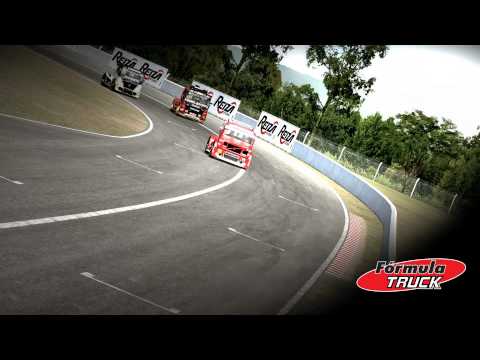 Formula Truck is the official simulator of the popular Brazilian Fórmula Truck series. The PC game features the trucks competing in the 2012 season and all 10 race tracks of the calendar. The game is developed under Reiza´s uncompromising approach towards accurate simulation, in order to recreate as the experience as realistically as possible of racing aboard the 5-ton, 1200 HP turbocharged super-trucks which compete in the series.
Experience Formula Truck yourself and buy the game from the official website for just $24,90 or give the trucks a proper shakedown for free in a 60-minute trial.
For support and daily online races visit the Formula Truck Forums. Download your add-on content via the Formula Truck Resource Manager. Share your videos via the Formula Truck Media Gallery.
Only registered users can comment.