Presto GP: The Tenth Season
Presto GP is a F1-inspired open-wheeler league that welcomes all who wants to join, provided you are motivated to put in the required practice. Presto GP started out using the F3000 car for the first three seasons, followed by the MMG-F1 mod during the next years. This season Presto GP are back to where it all started with the F3000.
Reik Major has won the last five consecutive seasons but this season he is meeting fierce competition from many holds. Marko Vuori and Helder Filipe who between themselves have won the first three races of the season seem like obvious candidates. Also Dino Paulini and David Turnbull have scored good points so far. But it is not only at the top of the table where the fight is intense, all the way from 1st to 23rd there is a fight for points and gaining ground in the championship.
Are you up for a challenge with RACE 07 and would like to join please visit us in our forums, check out our website and features and let your eyes go over the series standings to meet your potentials rivals on the track.
Find below the video made by one of our racers, Steeve Fournier, from the latest race of the season at a soaked and wet Nürburgring.
Our next race is Wednesday 20th of March at Melbourne, 8pm UK-time. See you on track?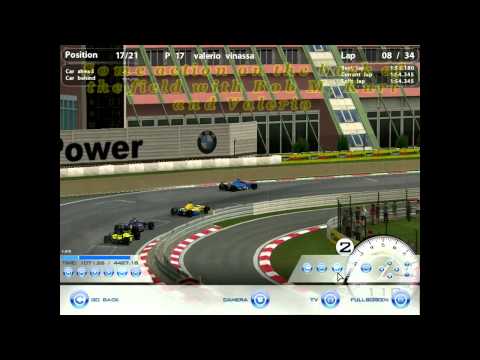 Leave a Comment
You must be logged in to post a comment.