WTCC: Tom Coronel Returns in 2013
Tom Coronel will return in the FIA WTCC 2013, and is aiming for a top 3 classification after getting all the sponsorships arranged.
Coronel will be competing with the BMW 320 TC, run by Italian team ROAL Motorsports. Alongside with Coronel, Darryl OÝoung will be driving the teams second BMW and will be aiming for the victory in the Drivers Trophy  the classification for Privateer drivers in the WTCC.
During the winter, the BMW has been stripped as much as possible to loose valuable weight. For the first time, the car is actually very near the minimal weight limit. This combined with the fact that the Chevrolet works team is no longer present, chances for a top classification are getting closer.
Calendar for 2013 FIA WTCC
Italy 23-24 March
Morocco 06-07 April
Slovakia 27-28 April
Hungary 04-05 May
Austria 18-19 May
Russia 08-09 June
Portugal 29-30 June
Brazil 27-28 July
USA 07-08 September
Japan 21-22 September
China 02-03 November
Macau 15-17 November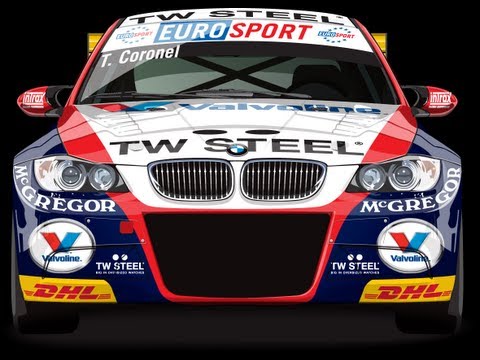 Source: Facebook
Leave a Comment
You must be logged in to post a comment.