E69 Motion 2DOF v1.0
E69 Motion 2DOF is a free software program that provides a user-friendly and intuitive tool, for the operation of motion chassis. It can be used to build a low-cost yet high-quality chassis for flight and racing simulators. It consists of a GUI in charge of the configuration, calibration and running-up of the motion system. Operation is very simple: select your actuator COM ports, complete the calibration, configure the actuator motion, configure the feel motion and off you go!
For DIY motion cockpits, you only need 2 SCN5 actuators, 1 or 2 Advantech USB-RS485 converters, a 24v power supply, diodes, resistors and some connectors. This software can be used in your DIY system or it can run on other motion systems such as Frex (only with Advantech USB-RS485 converters) or SimXperience.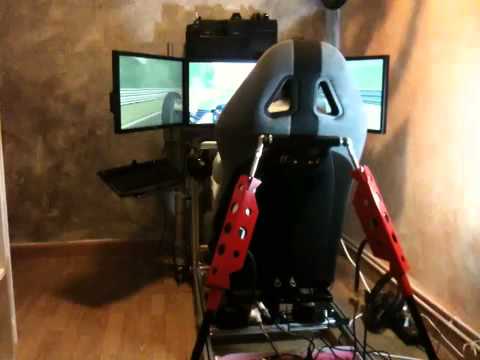 A wide range of flight and racing simulators are supported: iRacing, Rfactor, Rfactor 2, the Codemaster Series, the Simbin Series, Richard Burns Rally, Live for Speed, Game Stock Car, Kart Racing Pro, IL2 1946, DCS World, Falcon 4 and X-Plane.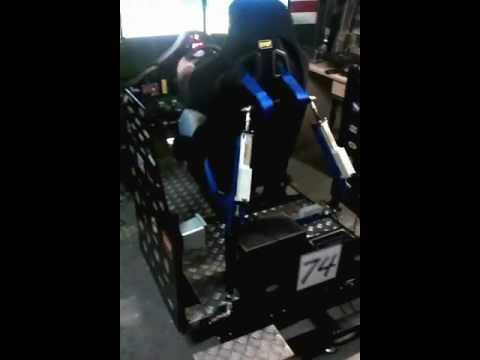 New simulators such as Asseto Corsa, pCars, Rise of Flight or FsX shall be supported in the upcoming version. In addition, a 3DOF system has been developed, but is still a WIP. Other actuators are currently under investigation and testing.
The manual and videos from E69 Motion 2DOF users can be found in this link. The software can be downloaded from there as well:
http://logykal.net/e69-motion/
The software is free for personal use under a Creative-Commons Attribution-NonCommercial-NoDerivs 3.0.
Leave a Comment
You must be logged in to post a comment.