Richard Burns Rally: RSRBR 2013 Available
After their 2010, 2011 & 2012 versions of their mod for Richard Burns Rally, which were extremely successful and popular, it was only logical step that a 2013 version of RSRBR was about to follow.
Just like one would expect the 2013 edition adds stages, cars and general improvements similar to it's predecessors. This year it's necessary to download a track & car pack apart from the mod itself to use the mod to it's fullest and you're all set and ready to hit tarmac, dirt or another kind of soil of your liking!
For more discussions, setups, rally club events and much more for the best rally simulator build you can visit the popular Richard Burns Rally forums by visiting  this link.
Main Pack
Car Pack
Track Pack (Download all files, put them into the same directory and run the exe file)
RSCenter 2013 
New multi window interface
New track grip management
New weather condition management
Possibility to set up several player profiles on one PC
Tracks
Bergheim v1.1 by GermanGarage
Sieversdorf v1.1 by GermanGarage
Humalamäki reverse by SavoStageTeam
Gran Canaria ROC 2000 by Hlavi, atiwrc, Tibi
Akagi II by eno72
Sweet Lamb II by eno72
Stryckovy-Zadni by Vaclav Sourek
Osli-Stryckovy by Vaclav Sourek
Hradek 1 by Vaclav Sourek
Hradek 2 by Vaclav Sourek
Liptakov 1 by Vaclav Sourek
Liptakov 2 by Vaclav Sourek
Pack_BTBArgentina
Pack_BTB_Italy
Pack_BTBPortugal
Multiple additions in other packs
Cars
Ford Puma (A6K_3) by Body
Opel Corsa s2000 (N4_S2000_2) by Jalonzo
New R4 group including Mitsubishi Lancer Evo IX & Mitsubishi Lancer Evo X
Subaru Impreza N14 R4
New R1 group including DS3 R1 & Twingo R1
New 3D Ford Fiesta RRC (N4_S2000_2) by Garyson
New 3D Peugeot 207 R3T (R3) by David74/Roysteph
New 3D DS3 R1 (R1) by David74/Roysteph
New 3D Twingo R1 (R1) by David74/Roysteph
Removed Subaru N14 URT (N4_2)
New Physics
Group B Pack by Papy Jim
DS3 R3T (R3) by Rom206
Twingo R2 (R2) by Rom206
Skoda Fabia (N4_S2000_2) by Rom206
Fiat Grande Punto (N4_S2000_1) by Rom206
Other
SkinsManager 3: allows to create and install drivers suits just like cars skins
For discussions, setups, racing club events and much more about Richard Burns Rally please visit our forum.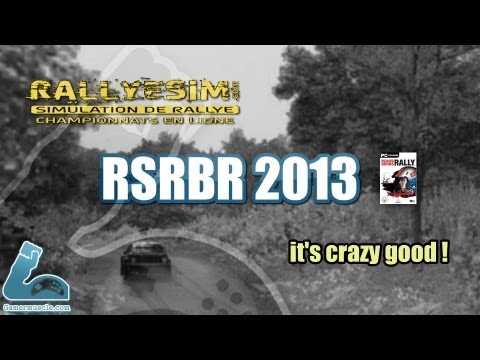 Only registered users can comment.