Best Engine Sounds Ever: BRM V16
In our search for the best sounding engines ever we present you today the mighty BRM V16. This former Formula One car, powered by a supercharged sixteen (16!!) cylinder 1.5 liter Rolls-Royce engine, was designed and made by British Racing Motors in 1947 and produced a stunning 550BHP.
You can hear its fantastic engine sound recorded on Donington Park on a winters day. Pump up the volume of your speakers and you can easily follow the car going around the entire track in video one. In video two you can see the car in "action" during the Goodwood Festival of Speed: an authentic car accompanied by an authentic crew of mechanics.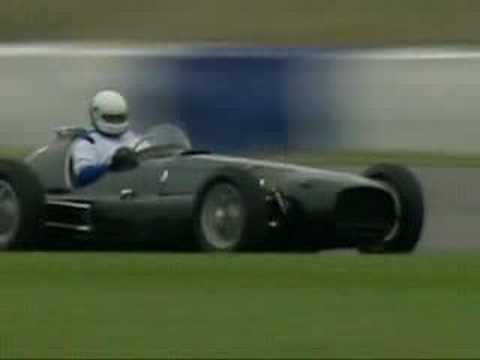 Leave a Comment
You must be logged in to post a comment.