Presto GP From Spa-Francorchamps (Live Broadcast)
After 8 seasons of formula racing action, last Wednesday Presto GP finally celebrated its broadcast premiere at the first race of the new season. Duo to missing ingame information and some technical problems there was still room for improvement, but especially the drivers were thrilled with the premiere and there was a lot positive feedback after the race.
Nevertheless the favourites were able to perform well and in the end it was Reik Major who could celebrate his first victory of the season. Besides Sean Greenlaw and Tim McIver who finished 2nd and 3rd it was Dino Paolini who impressed with his great debut performance finishing in P4.
Much work has been invested to garanty an improved broadcast for this week's race at Spa-Francorchamps. Besides basic additions like ingame information, weather forecast and standings screens there will also be a spotter guide available for viewers to get more information about drivers and identify them on track. In terms of action, chances look very promising since the is the probability of rain in one of the sessions.
Don't forget to tune in to our live broadcast on Wednesday 5 September at 19:00 GMT
Watch the Presto GP Spa-Francorchamps live stream here 
For more information about Presto GP please visit our official forums.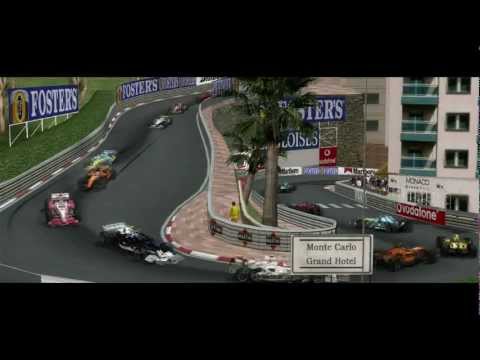 Leave a Comment
You must be logged in to post a comment.