F1 2012 The Game Review (Xbox 360)
This video takes you through every mode in Codemasters' new F1 2012 release for the Xbox 360.
It's an informal review and walkthrough for:
- Young Driver Test
- Season Challenge Mode
- Career Mode
- Champions Mode
- Multiplayer
- Misc Updates
- Overall thoughts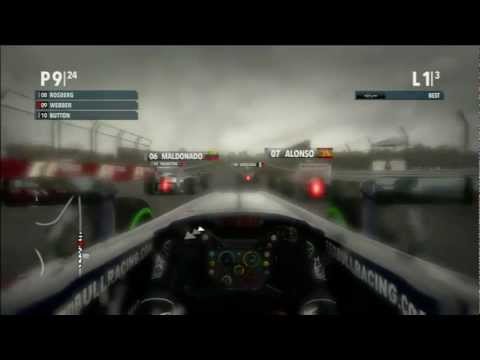 Is it worth it? If you're new to the series, I consider it one of the best racing games ever made. But is it worth upgrading from F1 2011? I believe the new modes, tracks and updates physics make it a "Yes", but decide for yourself.
This game was released on Sept. 18th in the Unites States, set for Sept. 21st in the UK. Please find the official game links below.
Also check out RaceDepartment's Official PC Review here.
Discuss F1 2012 in our F1 2012 forums.
Leave a Comment
You must be logged in to post a comment.