City Car Driving: Train For Your Daily Life
At RD we always have long and interesting discussions about how real a simulator is, what it is a true sim, and if the ones we have available for the domestic market are good enough to be used as training platform for real life racing beyond the basic concepts. Most of the times somebody raises the question about how is it possible to compare and discuss something many never experienced in real life.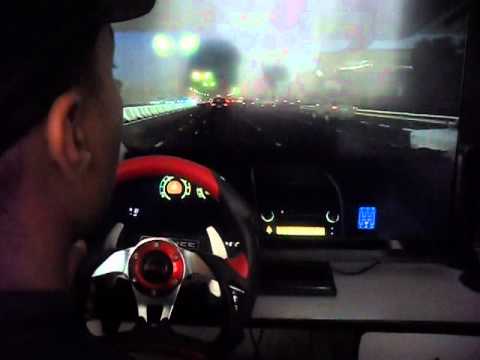 But what happens when we find a simulator designed to train you for your daily life? Traffic lights, signals, pedestrians, traffic jams, we all are experts on that, and this is what City Car Driving is about.
The car driving game named "City Car Driving" is a new car simulator, designed to help users feel the car driving in а big city or in a country in different conditions or go just for a joy ride. Special stress in the "City Car Driving" simulator has been laid on variety of road situations and realistic car driving.

"City Car Driving" is a car simulator game (for non-commercial use), using advanced car physics to achieve a realistic car feeling and a high-quality render engine for graphical realism. Cars, roads, traffic, pedestrians – all above are created so make the player feel he drives a real car in a real city. The 3D files, physics and other specific files of our "City Car Driving" car game are open for modification and allow users to add their own car models into the simulator, modify cars physics, etc. So, you may have a very customizable and expandable simulator.
The simulator can be downloaded from the developers website, you can find all the information here.
Leave a Comment
You must be logged in to post a comment.