F1 2011 Commentary Series
To all Formula One fans and racing hearts alike; we proudly present the F1 2011 Commentary Series. We are in the middle of a spectacular season that has all the ingredients to become a classic. From the glory of winning to dramatic incidents, clean racing and wheel to wheel battles. Every single Grand Prix is captured in high definition and includes dedicated commentary for the ultimate viewing experience. Follow us on our journey as we take each other on at every track in full length races!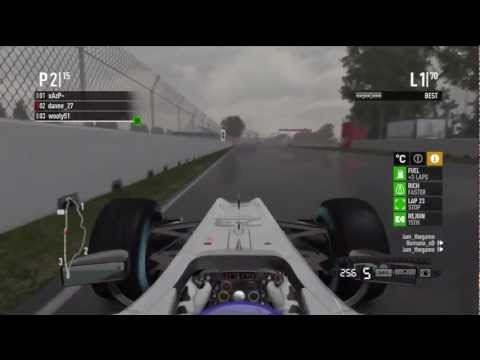 The main commentators are Alex Pepper & Eric Roben. There are several guests who are joining them in the commentary box, which provides a good amount of variation to the Series. You can expect a lot more features coming up, including track analysis and qualifying comparisons. We have big plans for the future and in the end a quality season review will be made!
Headed for Häll
Last season Oli Peacock had an amazing start winning the first three races. But following his retirement after the German Grand Prix, Daniel Häll showed absolute dominance by winning all of the remaining races. Häll won the championship with 366 points, far ahead of runner-up Dimitri Tsiakalos and Romano Valente finishing third in the final standings. So many questions arise at the start of Season 2. Can anyone stir up Häll's plans to defend his title? Where will the former GP2 drivers come out after their promotion to the top division? What surprises are in store for this season? See how everything unfolds at the link below..
Watch the F1 2011 Commentary Series now!
Platform                        PS3
Game                             F1 2011
League                          F1 Division
Season                          Season 2
Race Distance               100%
Leave a Comment
You must be logged in to post a comment.