Open Wheel Championship from Jacarepaguá (Live Broadcast)
Before we go in to detail of the second round of the RaceDepartment Open Wheel Championship, or RDOWC in short, let's find out what happened in the first round which took place at Campo Grande circuit last Saturday where the best sim racers in Reiza Studios' Game Stock Car met.
Campo Grande
In division one it was all clear from qualifying, Bram Hengeveld smoked the field with a blistering 1m17.455 lap which was more than half a second faster from second place runner Conny Naslund and from there on it was pretty tight among the rest of the field. Lets have a look in detail with a video comparison between first and second place position.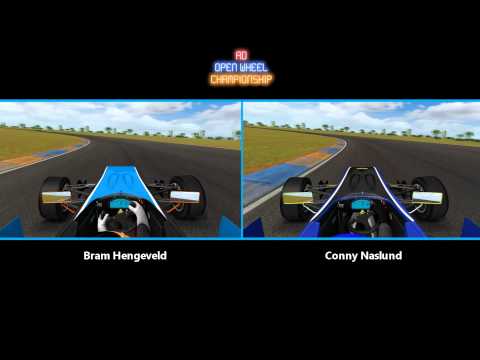 If u did not see the live broadcast with our commentators James Kirk and FSR official commentator Liam Jenkins, you missed a lot of action but since this is RaceDepartment and we do everything we can to please our members we will offer you this highlight video made by Jari Vinnari to catch up on all you've missed or you can experience re-live the entire race once more here.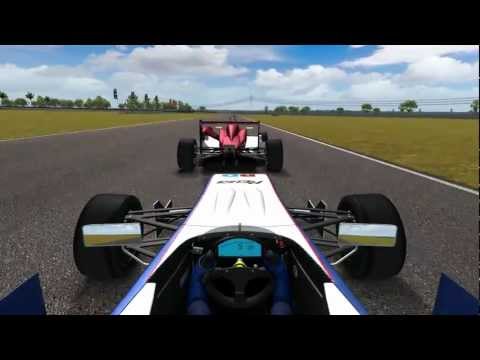 The race started pretty much incident free and Naslund took the first place at T1 as Bram Hengeveld had a little too much wheel spin, in the back our video man Jari Vinnari also jumped from fourth to third place. In the opening laps Bram was clearly faster and was trying to pass Naslund and succeeded  in the next two laps after some great overtaking between those two, immediately Bram "took off" and Naslund was making a gap to the battle in third place between Jari Vinnari , Rickard Norgren and Scott Webber.
There were battles all over the field throughout the entire race but the podium position stayed unchanged as Bram Hengeveld took a commanding win with Conny Naslud safely in second place and Jari Vinnari completing the podium.
In division two it was a whole other story as the top five were all in the 1m.17's but it was FSR President David Dominguez who managed to take pole with a 1m17.543 with Ivar Kalamees in second and Alexandre Sene third.
At the end of the race those three will change positions and Ivar took the win with a 4sec gap lead and Alexander Sene in second with polesitter David Dominguez claiming the last step of the podium.
Jacarepaguá
For the second round of the championship things get really interesting and exciting, as the top 12 drivers from both divisions merged into one top group which makes it the strongest field in the short history of the RDOWC.
We will use the shorter layout of the circuit and this should provide some extremely close racing, and now with top drivers present in division 1 reigning champion Hengeveld will have some company , it's definitely a must watch broadcast. Maybe after round 1 when everyone got the first race out of the way we can see new people fighting for top positions. We will probably be looking for high 1min04′s during the qualification and 1min06′s as race pace for the frontrunners.
To warm you up a bit you can see the highlights from last season here or check out how your favorite drivers are doing in the championship standings here.
Live Broadcast Saturday 14 July 2012
The second race of the championship will be brought to you live tonight around 19:30 GMT introducing yet another new commentator as Jake Sanson will be with us in the commentary booth making his virtual motorsport debut after being an active commentator in various real life motorsport events throughout England.
Watch the live broadcast and participate in the chat box here
Leave a Comment
You must be logged in to post a comment.