Fanatec Clubsport Wheel Review
I've decided to go ahead and post my review of the CSW after having the unit for about 3 1/2 weeks. As I noted before, I was one of the last of the community testers to receive the unit. Within the first 5 minutes of using the BMW rim, it quit. The base unit would no longer recognize it. I contacted Sean (Community Tester Coordinator) and he was very prompt in getting back to me. I received my replacement BMW rim a week and half later (last Friday). I used it for about an hour on rFactor and seemed to be working.
This morning I hopped on iRacing to run a race with a group of my fellow sim racers. During calibration of the wheel within iRacing, the base unit lost power. As I was turning the wheel through it's range of motion (gently I might add), I suddenly lost all power to the base unit. I have checked all of the connections and looked inside, but can't see anything obvious. Obviously something failed internally.
Customer support has been good to me in the past, and I fully expect Fanatec to get back to me quickly and send me a replacement unit, but my level of frustration is up there. I've owned the PWTS for a couple years and have had a couple issues with it, but overall have been very happy with it.
I'm not trying to turn this into a "Bash Fanatec". This review is my honest, non-biased impression of the CSW thus far.
I have put together a 10 minute review talking about the pros and cons of the wheel thus far. Once I get the replacement unit, I will continue to test it and update this article.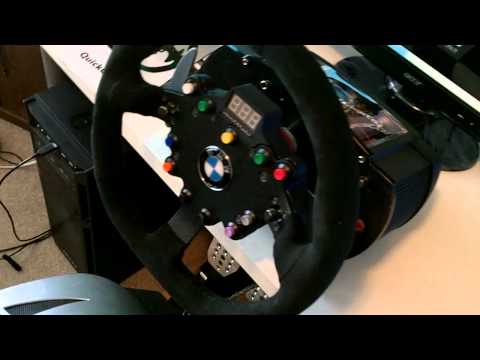 Leave a Comment
You must be logged in to post a comment.