Upcoming Motorsport Weekend at a Glance
So, looking for some motorsport to watch? Easy, here are some of the bigger series racing around this very weekend listed in random order. A special mention for comic book hero Michel Vaillant who will race during the WTCC weekend at Portugal in the Chevrolet Cruze.
WTCC
The World Touring Car Championship returns this weekend in Portugal, at the Autódromo Internacional do Algarve. Chevrolet are still the team to beat, Muller, Huff and Menu 1-2-3 in the championship. In the Yokohama Trophy, Pepe Oriola is leading the classification, but Norbert Michelisz is a overall race winner, and 3rd placed Stefano D'Aste won the last race overall too. In other news, the Lada Sport team, with their Lada Granta WTCC will return after last running in Hungary (double DNF). Don't expect much, but James Thompson is accomplished, and seeing a Lada racing is cool…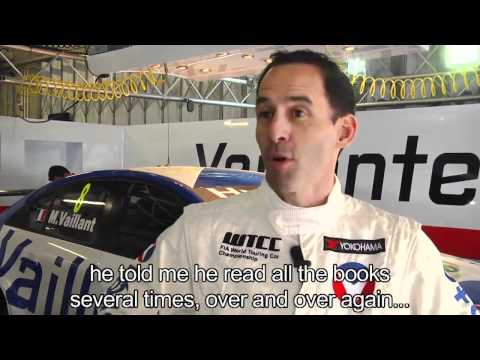 MotoGP
The premier championship for 2 wheels returns to the Circuit de Catalunya. Firstly, the track. The pits were obviously damaged during the Williams' pit fire, but have been repaired for the MotoGP. Jorge Lorenzo leads the championship after a commanding win at Le Mans, with Casey Stoner in second, but still a bit ahead of Dani Pedrosa in third. Almost surprisingly, 4th place is occupied by Cal Crutchlow, who seems to be finally stringing together strong, consistent results. Although languishing down in 6th place overall, Valentino Rossi must be in a good mind after a strong second place beating Casey Stoner in a straight fight. Although Ducati have a way to go, that was a step in the right direction.
Indycar
After the Indianapolis 500 last week, many drivers are looking for another good weekend to strengthen their championship when it moves to Belle Isle in Detroit. Ganassi will be looking to take a maiden road course win of the year, along with Honda, who took their first win for the year at Indy. Penske, and namely Will Power, will be looking to bounce back on a track with left and right turns, while KV racing are hoping that Tony Kanaan can go at least one better than at Indy, while Rubens Barrichello will be hoping to continue his consistent start to the season. Lotus will hope endlessly that Simona de Silvestro can have a good race, as she is the last full time driver with the troubled manufacturer.
NASCAR Sprint Cup
After the 600 last week, a much easier 400 mile race at Dover awaits the series. Kasey Kahne will be looking for 2 in a row, Richard Petty Motorsports will be looking for a better race. Roush Fenway Racing won here last year with Matt Kenseth, and with both Kenseth and Greg Biffle leading the standings, and the ever dangerous Carl Edwards from the same stable, they are in form to go close again. In the past 5 years, only Kyle Busch has won this race twice, with Johnson and Truex Jr. the other two winners.
DTM
The DTM races on to Austria, and the Red Bull Ring. This season was special with BMW making a return to battle against Audi and Mercedes, and so far has lived up to it. Using the same points system for drivers as F1, Gary Paffett, who you may know as a McLaren test driver, leads the championship by 25 points after 3 rounds, with his HWA team leading the team standings too. History was made in the second round at Lausitz when Bruno Spengler (P2 overall) won for BMW, the first DTM win for BMW in over 20 years, and the first for neither Audi or Mercedes since an Opel won in the final round of the 2000 championship.
Don't want to miss a minute of the action? Visit our motorsport forums for the latest comments and news
Only registered users can comment.