GT Academy 2012: Tidgney's Final Event Tutorial
The 2012 Gran Turismo 5 GT Academy has finished and unless you are amongst the lucky (IE. skilled) top 32 players, you will not be advancing. I'm with you there. My progress stalled at a 1.32.945 lap time. Not Academy worthy, but top 1000 in the USA. I was, of course, hoping for better. If you're like me and still want to improve your sim driving, then watch the video posted by GT Planet member and newsfeed contribitor Jordan.
A 40 minute turn-by-turn video tutorial produced by a player named Tidgney (who, judging by his accent, is based in England) on how to run a 1.31.000 second lap of the Motegi Club Circuit from GT Academy Round 8-5. More importantly, Tidgney provides excellent and interesting instruction through out.
Personally, I think I got a lot out of the instruction video because I worked so hard on getting my times down, so I was familiar with the material presented by Tidgney. With the announcement today that the USA will get a wildcard entry into GT Academy, you still have time to watch the tutorial, hone your skills and buy a plane ticket to San Diego. If San Diego is out of the question, though, but you spent hours trying to improve your time in the final round of GT Academy, this video should prove invaluable in making you a better on-line racer and time trial expert.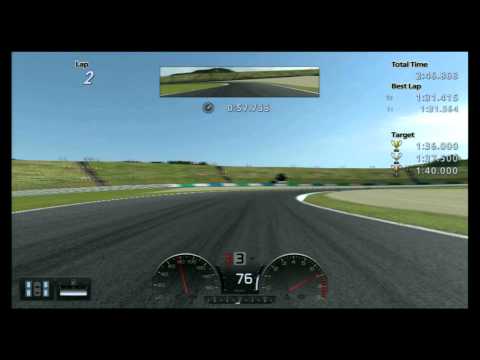 [source: GT Planet]
Leave a Comment
You must be logged in to post a comment.