Game Stock Car 2012: V8 Gameplay Video
Our own Scott Webber released a video of the new Stock Car V8 with the new 2012 specifications running a full lap around the Londrina Circuit. The work in progress video shows the various improvement Reiza Studios have made with their upcoming free 2012 update of the PC simulation.
The update will be released somewhere this month for free to all owners of the game and will add the new Stock Car Brasil 2012 season, updated tracks, cars and free DLC's.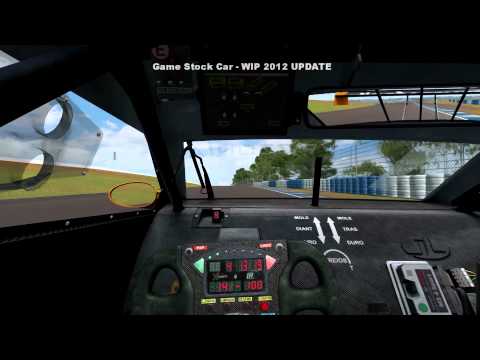 The vanilla Game Stock Car currently can be enriched with three free DLC pack which include the Formula Classic, Formula Reiza and a Formula 3 car. You can download these packs from our forums.
If you haven't purchased the game yet you can download a 30 minute free demo from the GSC website or directly purchase it for only $29,90 here.
Only registered users can comment.