Game Stock Car 2012 – Velopark Racetrack Video
Reiza Studios released the first footage of their upcoming free expansion pack for Game Stock Car. In this video they show you the details of the Velopark racetrack, in Nova Santa Rita Brazil, with the Mobil Super 11 Chevrolet Sonic of Nonô Figueiredo.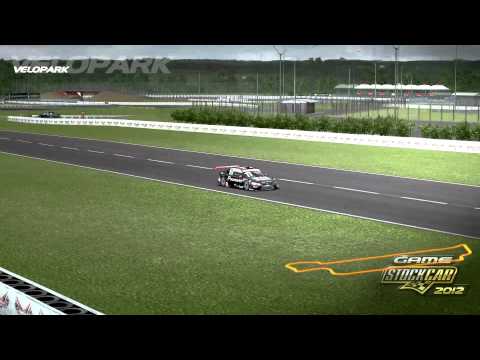 Game Stock Car is the official game of the main brazilian autoracing series. Developed by Reiza Studios with the support of actual teams and drivers, Game Stock Car accurately simulates the series´ 2012 season, with 32 cars and teams racing around the country in 11 minutely modeled official race tracks and various alternative layouts.
Combining the best in simulation technology with first-class gameplay, Game Stock Car offers the player an unrivaled racing experience. The vanilla Game Stock Car can be enriched with three free DLC packs which include the Formula Classic, Formula Reiza and a Formula 3 car. You can download these packs from our forums. If you haven't purchased the game yet you can download a 30 minute free demo from their website or directly purchase it for only $29,90 here. The Game Stock Car 2012 pack is soon to be released as a free upgrade to all owners of the current game.
Only registered users can comment.