DIRT Showdown Demo: First Impressions
A first impression run-through of the new Codemasters demo for DIRT Showdown. I'll take you from boot to exit, including the gameplay itself.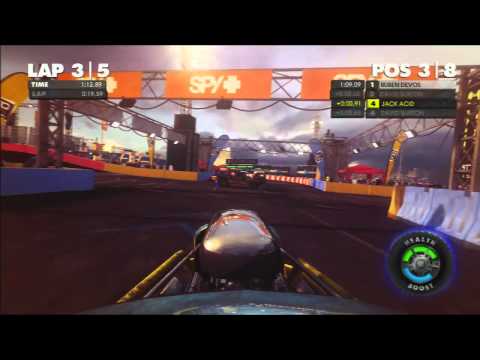 DiRT Showdown's range of racing events challenge players to negotiate jumps, pinch-points, tyre-walls, barrels, and more in frenzied races where no holds are barred.
Racing events include Domination, where players must set the fastest time through sectors on the track, Eliminator, where last place drops out of the race on a time out, and Race Off in which players must do whatever it takes to get over the line first. The full game is coming this May for the Xbox 360, PS3, and PC and can be pre-ordered already at a retailer near you.
Find more information in our DiRT Series forums
Leave a Comment
You must be logged in to post a comment.