Sim Racing Review – Fanatec CSR Elite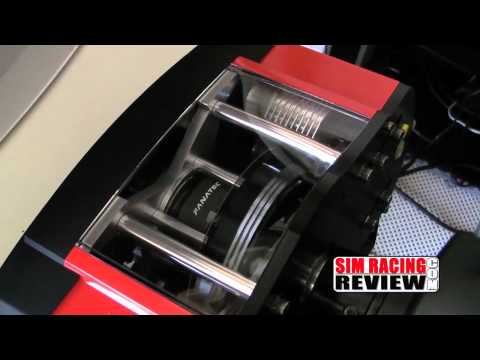 Doug Meyer has met the increasing demands of the community by providing a video review for the Fanatec "Forza Motorsport" CSR Elite. Meyer claims that this wheel will make a big difference in overall racing performance and realism, while also claiming that the wheel is certainly worth the price tag considering how well constructed it is. He reiterate this emphasis by saying that "It really is THAT good" despite the high price. Meyer promises to offer viewers a future video that features a side by side comparison of all all major Fanatec products in the  CSR Elite, CSR, and GT2 series of wheels.
Be sure to check out the rest of Doug's excellent work on the Sim Racing Review channel page!
Here are the main technical specifications of the Fanatec CSR Elite along with pictures provided by the Fanatec website:
Key benefits:
Multiplatform: Xbox 360 / PC / PlayStation® 3
Wireless connection to Xbox360 and USB cable to connect to PC and PS3
Compatible with standard pedals (with clutch), Clubsport, CSR Elite and CSR pedals. With an adapter, you can even use the Logitech® G25 / G27 pedals
Force feedback that is handled by dual 120W motors plus additional 2 vibration motors in the wheel rim
Feature list of Forza Motorsport CSR Elite Wheel:
Wheel base fully made of metal with a carbon fiber and Alcantara wheel rim
DirectSensor™ technology: The sensor is mounted directly on the steering axis to avoid interference and performance issues that are inherent in belt and gear drives that have motor mounted sensor systems.
Strong and fast120W dual force feedback motors plus 2 vibration motors in the wheel rim
Large silent fans are installed to provide ample cooling
Big shifter paddles made of metal provide a solid shifting experience
Newly designed belt drive mechanism that's made completely of metal and uses high quality ball bearings and German made belts to deliver the smoothest, most precise force feedback on the market
Tuning functions with LED display that allows players to adjust the turning angle (90° to 900° of steering rotation), force feedback, vibration, sensitivity, with the ability to save up to five presets.
Five 'Drift mode' adjustments to allow quicker turning ratio.
Source: [Sim Racing Review] [Fanatec]
Only registered users can comment.