Nissan to join V8 Supercars
NISSAN will make a return to the V8 Supercars Championship in 2013 becoming the first new manufacturer to enter the under the new 'Car of the Future' rulebook.
The Japanese car giant will be the first manufacturer since 1993 to take on the might of Holden and Ford in next year's championship under the new regulations.
Kelly Racing has signed with Nissan to become the company' factory team and will run four cars out of their Melbourne workshop.
The team will receive full support from NISMO Nissan Motorsport organisation.
Announcing the news today was Nissan Australia Managing Director and CEO Dan Thompson, Ian Moreillon (Executive General Manager, Sales and Fleet, Nissan Australia), V8 Supercars Chairman Tony Cochrane and V8 Supercars CEO David Malone.
"We plan to use our presence in the series to strengthen our passenger car credentials in Australia," said CEO and Managing Director of Nissan Australia Dan Thompson.
"Nissan believes that, alongside Ford and Holden, we possess the most convincing motorsport DNA and track history in Australia, making a V8SC debut in 2013 an obvious initiative.
"We are targeting No.1 importer status in Australia and already making progress towards that as one of the country's fastest growing brands. V8 Supercars will boost that momentum."
The announcement signals the return of the Nissan to the Australian touring car scence of an absence of two decades.
Nissan's last factory team was back in 1992 with Gibson Motorsport running a four-wheel drive Nissan GT-R claiming the Australian Touring Car Championship with Mark Skaife and the Bathurst 1000 with Skaife and Jim Richards.
V8 Supercars Commission Chairman Mark Skaife, Kelly Racing Chairman John Crennan and Kelly Racing co-owner/drivers Rick and Todd Kelly were also at today's announcement.
"I couldn't be more excited with the opportunity Nissan has offered Todd, myself and the entire team at Kelly Racing to become their official factory team," said two-time Bathurst winner Rick Kelly.
"Nissan's genuine enthusiasm, unwavering support and absolute professionalism through this evaluation has been tremendous and underpins their absolute intentions of Championship success in the category – a dream we share and hope to deliver on."
The model of Nissan that the team will use – and the engine package the car will utilise – will be announced at a later date.
Nissan's worldwide motorsport activities of late have proven to be strong and successful and continue to grow.
Having been very successful already across Europe the manufacturer now hopes to break out and continue to build across the world. Programs such as the Nissan GT Academy help the company grow.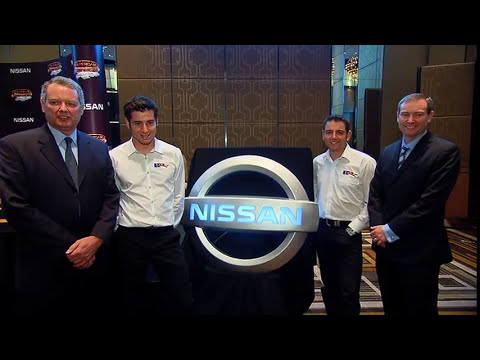 Source: V8 Supercars.com
Only registered users can comment.