Giveaway Friday: Win rFactor 2
With weekly Giveaway Friday events we celebrate the fifth anniversary of RaceDepartment. We celebrate this landmark together with all of our 130,000 registered members but only one of you will go home this week with this fantastic prize: A lifetime edition of rFactor 2 by Image Space Incorporated.
Win a copy of rFactor 2!
ISI was so kind to give us the opportunity to randomly giveaway a version of rFactor 2 together with a lifetime subscription. You can become the winner of this upcoming simulation, the sequel to the highly acclaimed rFactor, in two simple steps:
Like both rFactor 2 and RaceDepartment on Facebook or when you are not a Facebook user you can also follow both @rFactor2 and @RaceDepartment on Twitter.
Leave a reply in the comments below why you should become the winner of this exclusive prize.
The competition will close on Friday January 13, 2012 and the winner will be contacted via Facebook, Twitter or via a private message on the RaceDepartment forums.
Not a member yet but you don't want to miss out on this prize? Click here to sign-up.
About rFactor 2
rFactor 2 promises to be a big leap forward in sim racing software, the next generation if you will. It will deliver major improvements over its highly acclaimed first incarnation including weather, new tire model, graphics and impressive content. While an official release date hasn't be set yet it is expected to go live soon with an Open Beta, followed by the release of a demo and of course the full game.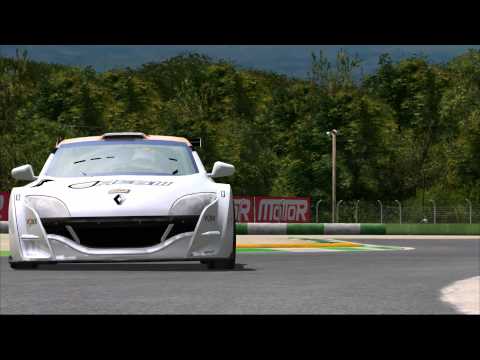 Forum
Visit our rFactor 2 forum for more information about the game, upcoming club and league races, mods and more.
Leave a Comment
You must be logged in to post a comment.