RD Touring Car Championship S8 announced
Launched in 2006 the RDTCC is the leading international online touring car championship with the world's best sim racers. Featuring all the hot S2000 spec race cars from STCC – The Game 2. In 2012 the prestigious series will return to RaceDepartment in the same style as it has started many years ago: massive, competitive, professional and featuring a wide variety of touring cars racing on 9 different tracks from the original first season that many licensed members of the first hour still cherish.
We are proud to announce that rSeat.net will provide a full RS EVO V3 Gaming seat rig with a triple screen monitor stand, the RS STAND T, to one of our virtual stars racing in the championship. The winner of this mega prize will be decided via a sweepstake. All the drivers that complete the full season will be able to win.
The full outlines of RDTCC S8 will be posted later this week after which also the sign-ups will open soon. It's time to undust that old racing suit you wore in 2006/07 and get in that car again and try to become the next Sander Hogendoorn, Attila Domjan, Greger Huttu, Roland Ehnström or Marcin Skrzypczak to name just few of the hundreds of virtual stars that have participated in the series over the years.
Visit the RD Touring Car Championship forum for more information about the league and don't forget to join some of the pre-season winter events we organize in the RACE 07 Racing Club.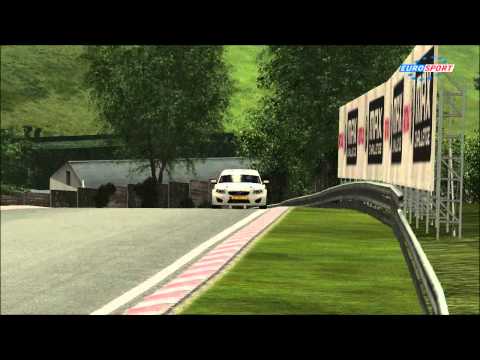 Leave a Comment
You must be logged in to post a comment.